TERMS & CONDITIONS
davidmichigan.com helps you obtaining your dream body by giving you tips on nutrition, advice on musculation, inspiration to follow your training and by selling you online coaching or related online products to help you achieve your physical objectives. davidmichigan.com provides an interactive and personalized experience. We may use personally identifiable information – like your name, e-mail address, street address, telephone number, ect., which are subject to these terms of Privacy policy. We will never use your informations for spamming and we will never sell, barter, or rent your email address to any unauthorized third parties.
HOW WE GATHER INFORMATION FROM USERS:
How we collect and store information depends on the page you are visiting, the activities in which you elect to participate and the services provided. For example, you may be asked to provide information when you register for access to certain portions of our site or request certain features, such as newsletters or when you make a purchase. Like most Web sites, davidmichigan.com also collects information automatically and through the use of electronic tools such as Google Analytics that may be transparent to our visitors. For example, we may log the name of your Internet service provider or use "cookies" technology to recognize you and hold information from your visit. Among other things, the cookies may store your user name and password, sparing you from having to re-enter that information each time you visit, or may control the number of times you encounter a particular advertisement while visiting our site. As we adopt additional technology, we may also gather information through other means. In certain cases, you can choose not to provide us with information, for example by setting your browser to refuse to accept cookies, but if you do you may be unable to access certain portions of the site or may be asked to re-enter your user name and password, and we may not be able to customize the site's features according to your preferences.
WHAT WE DO WITH THE INFORMATION WE COLLECT:
Like other Web publishers, we collect information to enhance your visit and deliver more individualized content and advertising. We respect your privacy and do not share your information with anyone.
Aggregated Information, the information that does not personally identify you, may be used in many ways. For example, we may combine information about your usage patterns with similar information obtained from other users to help enhance our site and services (e.g., to learn which pages are visited most or what features are most attractive). Aggregated Information may occasionally be shared with our advertisers and business partners. Again, this information does not include any personally identifiable information about you or allow anyone to identify you individually. We may use personally identifiable information collected on davidmichigan.com to communicate with you about your registration and customization preferences; our Terms of Service and privacy policy; services and products offered bydavidmichigan.com and other topics we think you might find of interest. Personally identifiable information collected by davidmichigan.com may also be used for other purposes, including but not limited to site administration, troubleshooting, processing of e-commerce transactions, administration of sweepstakes and contests, and other communications with you. Certain third parties who provide technical support for the operation of our site – our Web hosting service for example – may access such information. We will use your information only as permitted by law. In addition, from time to time as we continue to develop our business, we may sell, buy, merge or partner with other companies or businesses. In such transactions, user information may be among the transferred assets. We may also disclose your information in response to a court order, at other times when we believe we are reasonably required to do so by law, in connection with the collection of amounts you may owe to us, and/or to law enforcement authorities whenever we deem it appropriate or necessary. Please note we may not provide you with notice prior to disclosure in such cases.
COPYRIGHTS
The copyright of this website is the property of Beyond Believe.
All texts, graphics, photographs, musics, animations, videos and clips visible on the website are object of copyright and are intellectual property of davidmichigan.com and may not be reproduced, used, presented or represented without an explicit written permission. Any distribution of files, obtained by the users under the terms of this website, or of parts of such files, constitutes a violation of the relevant intellectual property laws and is prosecuted by the law.
Nothing contained on this website may be interpreted as granting a license or right of use as a trademark without the prior explicit written permission of davidmichigan.com
USE OF PRODUCTS:
davidmichigan.com is not responsible for any injuries, illnesses, diseases and any other health problems suffered by customers who purchased any of products sold ondavidmichigan.com. We encourage you to visit a medical doctor before using our products or applying any nutrition tips provided on this website.
No Professional Advice The information contained in or made available through the Sites cannot replace or substitute for the services of trained professionals in any field, including, but not limited to, financial, medical, psychological, or legal matters. In particular, you should regularly consult a doctor in all matters relating to physical or mental health, particularly concerning any symptoms that may require diagnosis or medical attention. We and our licensors or suppliers make no representations or warranties concerning any treatment, action, or application of medication or preparation by any person following the information offered or provided within or through the Sites. Neither we nor our partners, or any of their affiliates, will be liable for any direct, indirect, consequential, special, exemplary or other damages that may result, including but not limited to economic loss, injury, illness or death. You alone are responsible and accountable for your decisions, actions and results in life, and by your use of the Sites, you agree not to attempt to hold us liable for any such decisions, actions or results, at any time, under any circumstance. No warranties This website is provided "as is" without any representations or warranties, express or implied.davidmichigan.com makes no representations or warranties in relation to this website or the information and materials provided on this website. Without prejudice to the generality of the foregoing paragraph, davidmichigan.com does not warrant that:
this website will be constantly available, or available at all; or
the information on this website is complete, true, accurate or non-misleading.
Nothing on this website constitutes, or is meant to constitute, advice of any kind. If you require advice in relation to any legal, financial or medical matter you should consult an appropriate professional.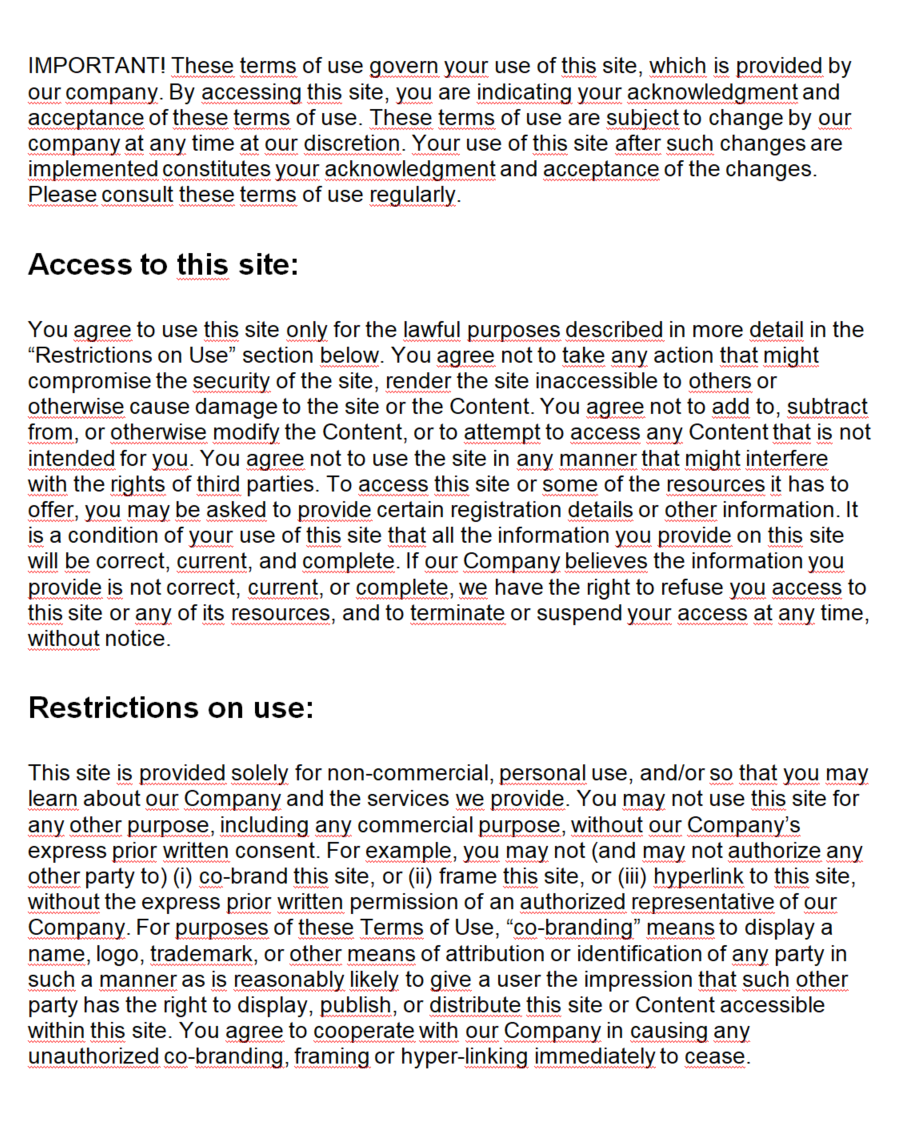 Note Importante
Toutes consultations entières ou partielles de nos vidéos de formations équivaut à une renonciation de vos délais de rétractation. De ce fait, aucun remboursement partiel ou complet ne pourra être effectué. Seul la formation « Les Vrais Secrets d'Instagram – Volume 1 » bénéficie d'une offre satisfait ou remboursé dans un délais de 30 jours à partir de la date d'achat. Dans le cas où votre demande de remboursement concerne celui-ci, votre remboursement sera effectif dans un délais de 7 jours. Le Volume 2 des Secrets d'Instagram et la Michigan Academy ne sont pas éligibles à un remboursement.