Yoga is a discipline, which aims at the total management of the activities of the mental field.
Its consequences are permanent happiness, a feeling of self-realization, of union, of intimacy, of satisfaction.

Tip # 1: Practice, practice, practice ...

And be patient. You improve yourself by practicing every day. Everything is possible. Maybe some people have taken a few weeks to do an asana, and you still have a year left.

One day you will get there. The asana is not the end itself.

The asana is a means of reaching infinity, the state of maximum concentration.
Perfecting the Asana is a method to go faster and faster in the state of Yoga.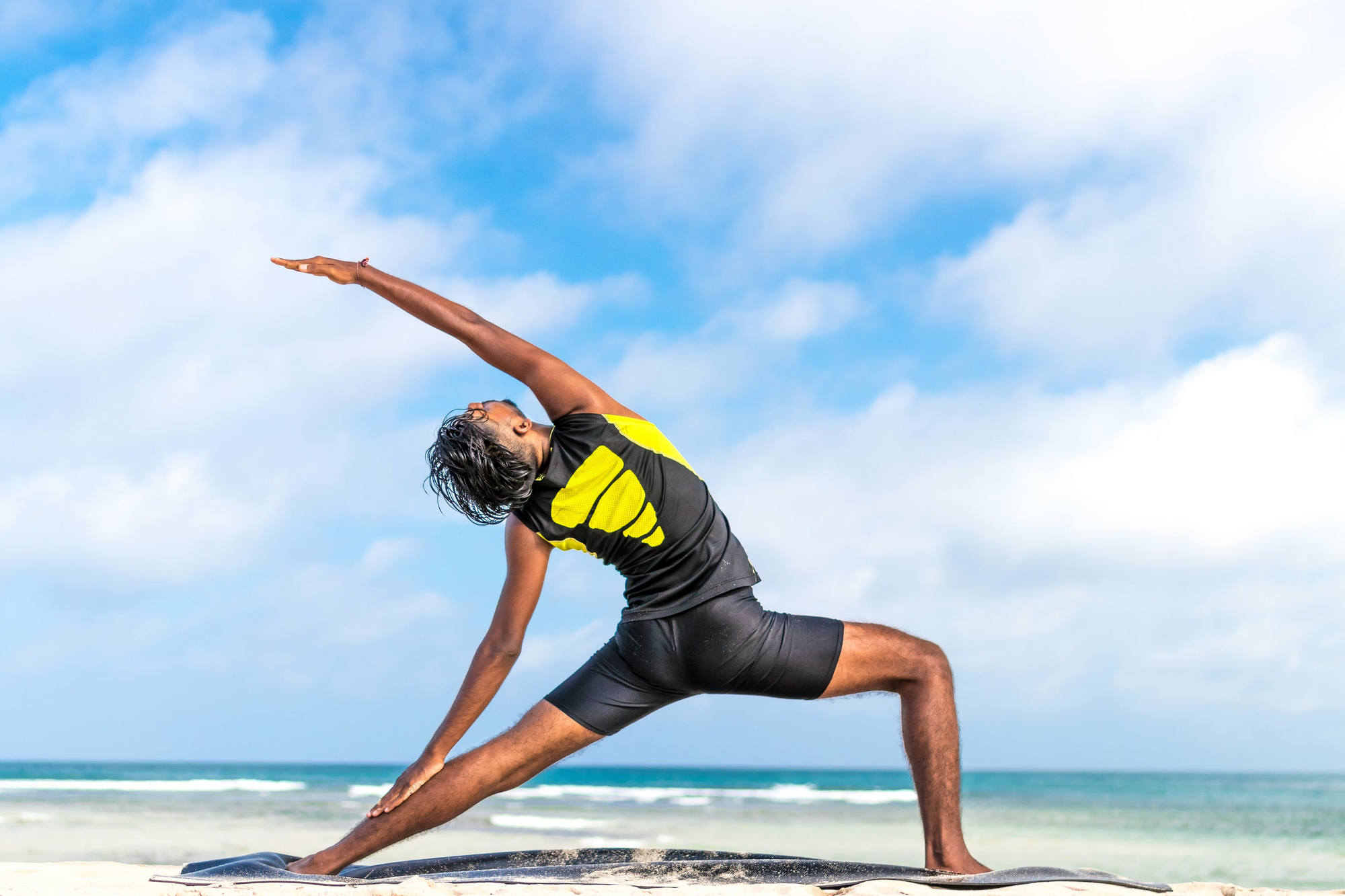 Tip # 2: Don't compare yourself to others

If you practice in class, focus on yourself and your practice.

Stop comparing yourself to others!
And if you also practice at home, do not be impressed by the postures and stunts that you will see on Instagram or YouTube.
Remember that you practice for yourself and for your well-being!
Tip # 3: Take classes

Even if you are an advanced practitioner, and when you start, it is useful and wise to take classes to learn the basics or the most advanced when it comes to practicing asanas correctly doing yoga at home.
Sometimes we can stagnate in performing a pose, and an instructor can "unlock" it.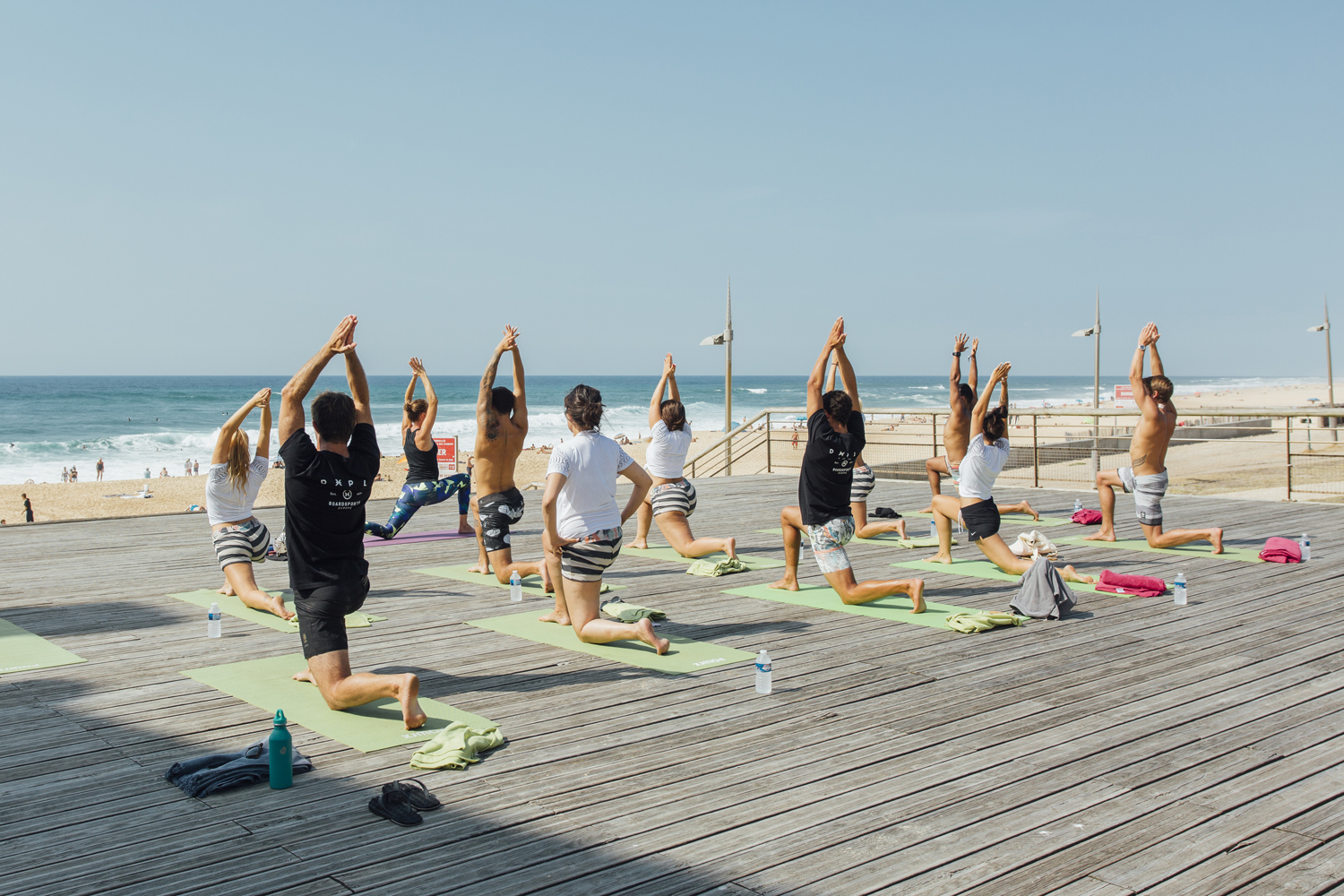 Tip # 4: Never Overexpose

Sometimes we have the tendency to want to be perfect in certain positions ...
Yes, you should get out of your comfort zone, but you shouldn't go too far too fast. The Asana must feel comfortable in order to find infinity in its form.

We listen to the body and how we feel. Whereas if one goes there being self-indulgent, step by step, one day we will be in the desired position! And without forcing. We can imagine it, meditating on it in the asana.
Tip # 5: Invest and use the Accessories

Yoga Blocs and Straps are there to help you. It allows relief when one makes a posture with his back twisted in a bad axis or if he pulls the neck. The goal is not to get hurt but to take the correct posture to enjoy its benefits.

They are also keys to more advanced postures, or transitions, as in the first Ashtanga Yoga series for example.

But you can practice without elements and execute an easier variation, always.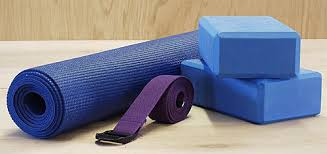 Tip # 6: It's not just postures

Yes, yoga is not just maintaining postures or sequencing one after another.

There are also breathing techniques, pranayama and meditation that will help you evolve and advance your practice.

With pranayamas you can increase your ventilatory capacity and go further in your postures. Pranayama allows you to enter more and more fluidly into a meditative trance state, where you can regenerate your body with prana.

Meditation will also bring you calm and allow you to refocus ... and sometimes meditation makes you more flexible! Padmasana, the lotus, is unlocked with regular meditation. A more flexible mind generates a more flexible body.

Tip # 7: Don't skip relaxation!

At the end of each session, savasana is practiced, the final pose (the corpse pose) is so that the body can integrate all the benefits of practice and relaxation. It is important not to underestimate the importance of this position.

It is important not only to relax the body, but the mind. Look at your heartbeat, relax everything and listen to your heart.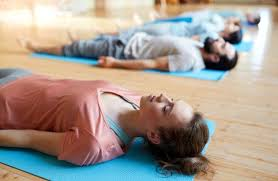 Tip # 8: Build your own yoga routine

Prepare a small yoga routine with the postures you like and those in which you want to improve.

For those who have not yet mastered the desired asana, do the half pose or the preparation of it.

Remember, it is the intention that counts.

And if you don't have time to practice, take 10 minutes and do 5 sun salutation series!

That would be your personal practice. Complement your practice with a teacher, virtual or face-to-face.

The more advanced you are, the more you will need to practice advanced classes. There are world experts like Kino, Werner, Talia Sutra, Simon Oliver, Yogani, who can provide you with keys to Yoga.

Tip # 9: Progress is not an end in itself?

The "purpose" of yoga is not just to perform feats, they are simply a consequence of regular practice. First of all, we are looking for asanas that are good for both the body and the mind.

With detachment, the results will come on their own.
Tip # 10: Patience and benevolence with your body

And he will return it to you! Practice with full awareness, with kindness to yourself and you will see that the benefits of yoga will be felt even more.

And if during a practice you do not feel an advanced posture: do not do it.

And if your body is too tired or injured, practice Yin Yoga, Restorative Yoga, Pranayama and Meditation.
There are many ways to practice and each leads to the other. They are branches of the same tree, the tree of consciousness and ecstatic happiness.

Tip # 11: The sensationsis are important

In some advanced postures like Sirsasana (inversion of the head) or pincha mayurasana (balance in the forearms) that sometimes seem inaccessible at first, it is important to go step by step, to take the good "path".

Sensation is also important, that is, knowing how one feels when in posture.

For this, the wall, a teacher or a yogui friend can help, preferably helping you to find balance and by guiding you to adopt the posture.
Even 1 breath with the posture properly held will help you in your progress, because when you are looking to do it alone, you will know better how to correct and how to achieve balance.
In addition, feelings can also appear. Especially in the backbends, or extension of the spine, stored emotional tensions such as contractures, pain, a feeling of heaviness in the back can be released. Those stresses are decrystallized and can be experienced. It is very liberating.
Tip # 12: Dose the effort

If you practice dynamic yoga, like Vinyasa or Ashtanga, which are quite physical and demanding practices, you will exercise your muscles with enough intensity.

But know how to balance this effort. Traditionally, the Ashtanga series are practiced every day, except on Saturday, a day of rest, in which it is recommended to do meditation and rest.

Learn how to put your knees down when you are tired, or if you feel that your body is not ready for an intense session, prefer a session of yin yoga, yoga nidra, hatha yoga ...

Stretch out, relax and do yourself well.

Also, if you only practice yoga, you could gain strength doing specific work on a muscular area that you lack to progress in asanas. For example, a specific core or abdominal area job can be key to more advanced postures, even in investments.
You know Yoga is going to do you good ...

... so think about it!